🏾 What is Chickenpox ?
Chickenpox is a highly contagious infection caused by the varicella-zoster virus (VZV, a virus in the herpes family). The virus causes a rash that forms small fluid-filled blisters that itch and crust over.
Primary infection with VZV causes Chickenpox. Afterwards, we are immune to this disease for life.
In part of the population, the virus can reappear in adulthood and cause shingles.
Mostly benign, typically infantile, Chickenpox mainly affects children aged 2 to 8 years, but can sometimes occur in adults. It often appears by epidemic, particularly in spring.
VZV can be passed from person to person through contact with the rash of an infected person. And it can spread through the air through a cough or sneeze.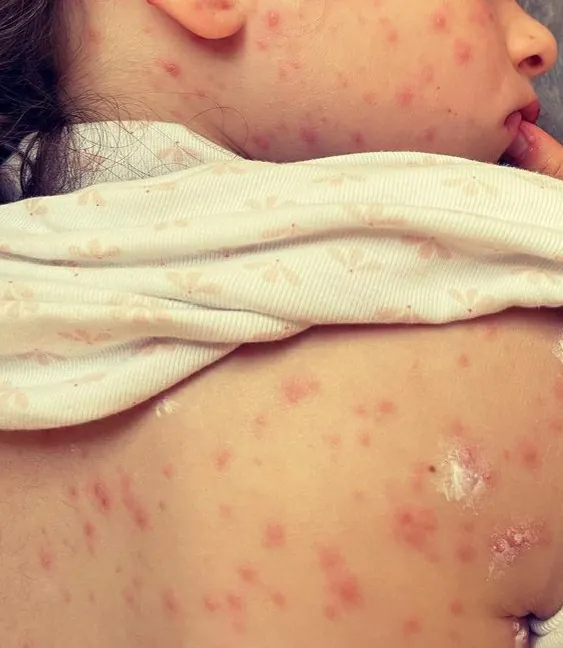 The incidence of this disease decreased considerably after the introduction of the vaccine. Since 1995, when the varicella vaccine was licensed in the USA, the incidence of Chickenpox has decreased by more than 80%