Ⅰ. Overview
Thioglycolate broth is a general-purpose medium for the cultivation of anaerobes, microaerophiles and aerobes, and is recommended as one of the media for sterility testing of biological products.
It acts as an enrichment broth which may or may not contain an oxidation indicator, resazurin, widely used in diagnostic bacteriology.
This medium does not require an anaerobic container or special sealing for the cultivation of anaerobes. The sodium thioglycolate in the medium consumes oxygen and allows the growth of obligate anaerobes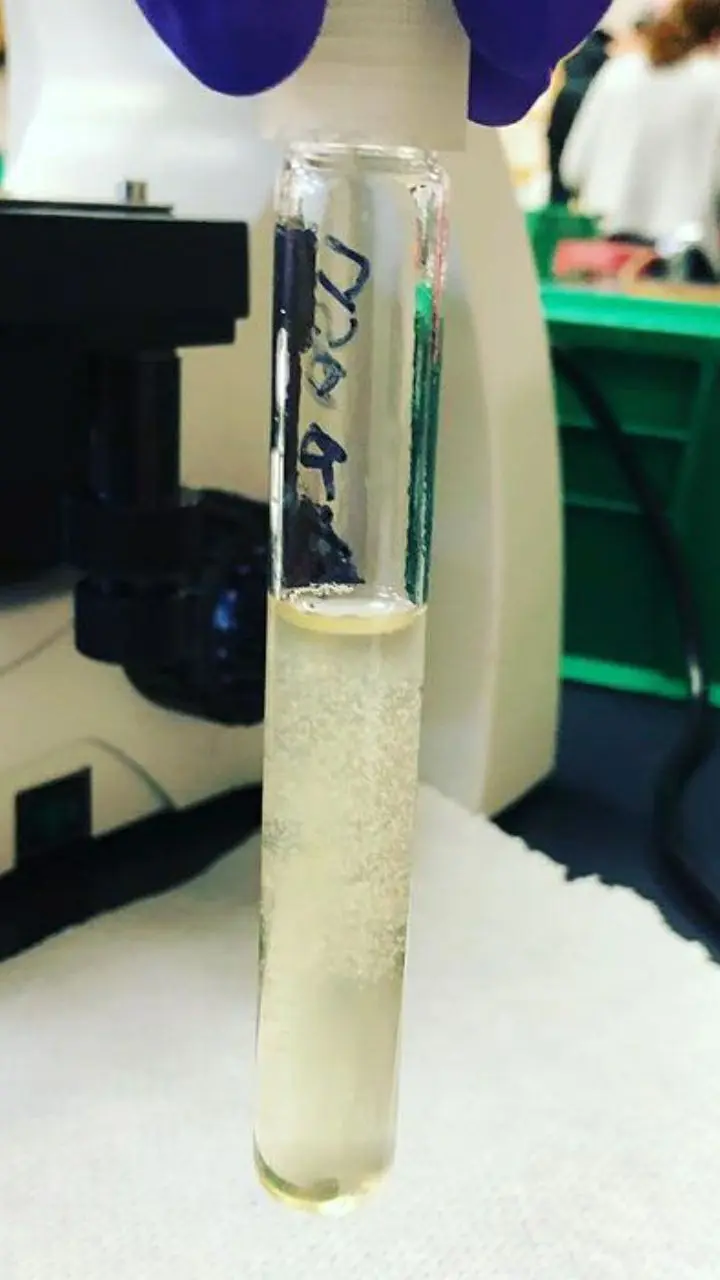 Thioglycolate broth
Ⅱ. Preparation / composition
Suspend the components, dehydrated powder, in water (29g in 1000ml of purified/distilled water). Bring to a boil and completely dissolve the medium.
Distribute in test tubes and sterilize in an autoclave at 121°C for 15 minutes.
Thioglycolate broth composition

Ingredients
gram/litre
Tryptone
15.0 g/L
L-Cystine
0.5g/L
Glucose
5.5g
Yeast extract
5.0g
Sodium Chloride
2.5g
Sodium Thioglycolate
0.5g
Resazurin
0.001g
Agar
0,75g
Enriched versions of this medium also contain vitamin K1 and hemin.
Ⅲ. Principle
Three main ingredients contribute to maintaining the medium's semi-anaerobiosis: sodium thioglycolate, cystine and agar.
Sodium thioglycolate and L-cystine lower the redox potential of the medium by scavenging oxygen to maintain low Eh. Thioglycolate also serves to inactivate mercury compounds and also prevents the buildup of peroxides which can be lethal to certain microorganisms.
The presence of 0.05% agar helps maintain an anaerobic environment by preventing the dispersion and escape of CO2 generated by bacterial metabolism and the diffusion of oxygen, from the environment,
The oxygen concentration at a given level is indicated by a redox-sensitive dye such as resazurin which turns pink in the presence of oxygen.
Glucose, tryptone, yeast extract, L-cystine provide the growth factors necessary for bacterial multiplication.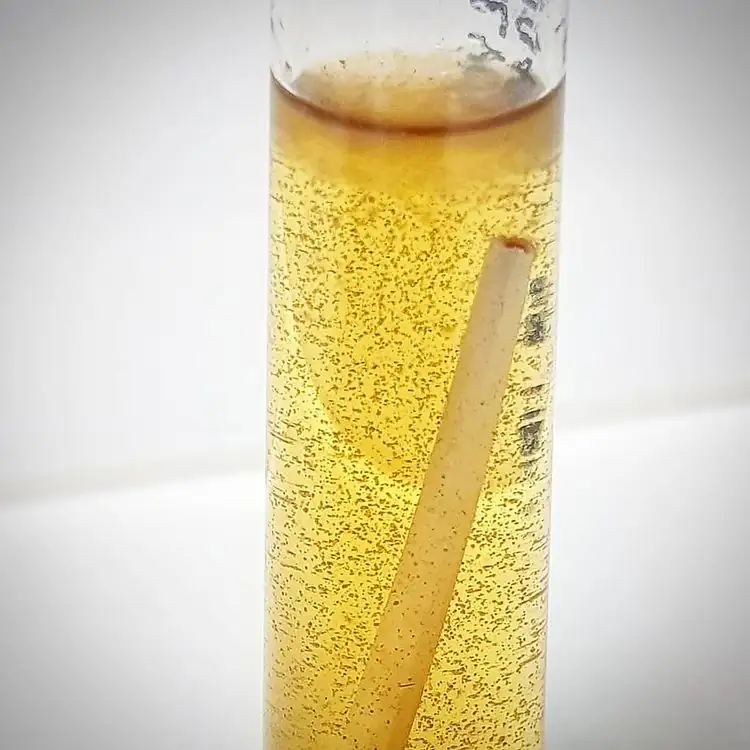 Ⅴ. Interpretation
◈ No turbidity: no growth
◈ Turbidity: growth (presence of organisms)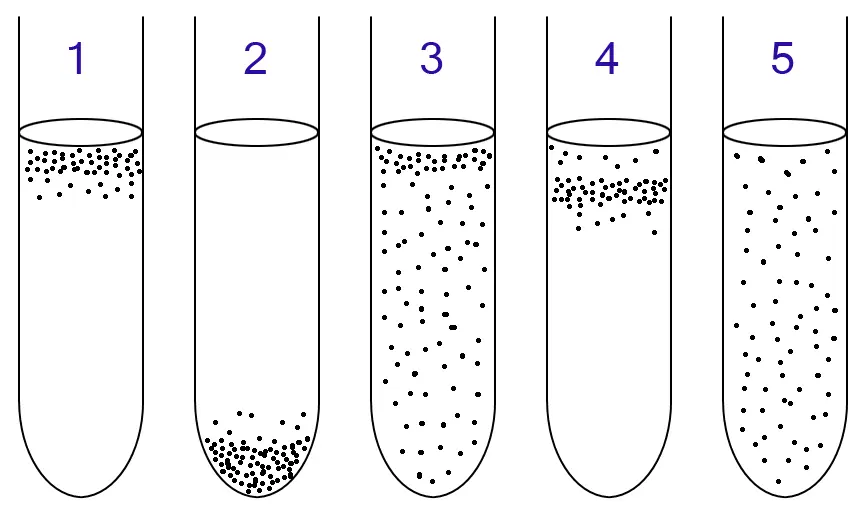 1: Obligate Aerobes need oxygen because they cannot ferment or breathe anaerobically. They congregate at the top of the tube where the oxygen concentration is highest.
2: The obligate anaerobes are poisoned by oxygen, so they congregate at the bottom of the tube where the oxygen concentration is lowest.
3: Facultative anaerobes can grow with or without oxygen because they can metabolize energy aerobically or anaerobically. They mainly congregate at the top because aerobic respiration generates more ATP than either fermentation or anaerobic respiration.
4: Microaerophiles require oxygen because they cannot ferment or breathe anaerobically. However, they are poisoned by high concentrations of oxygen. They congregate at the top of the test tube, but not at the very top.
5: Aerotolerant organisms do not need oxygen because they metabolize energy anaerobically. Unlike obligate anaerobes, however, they are not poisoned by oxygen. They can be found evenly distributed throughout the test tube.